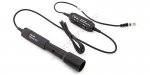 Enlarge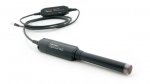 Enlarge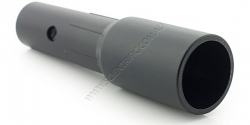 ODO-LS Light Shield is included with ODO-BTA.


Enlarge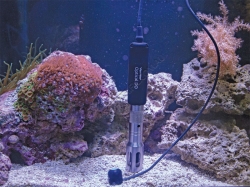 Vernier Optical DO Probe in aquarium with Vernier PAR Sensor.


Enlarge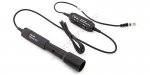 Enlarge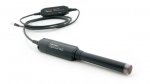 Enlarge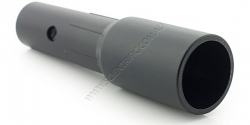 ODO-LS Light Shield is included with ODO-BTA.


Enlarge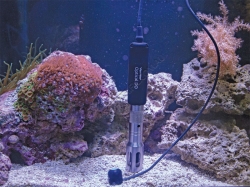 Vernier Optical DO Probe in aquarium with Vernier PAR Sensor.


Enlarge
Vernier Optical Dissolved Oxygen Probe
Order code: ODO-BTA

VERNIER OPTICAL DISSOLVED OXYGEN PROBE
The Vernier Optical Dissolved Oxygen Probe makes it easy to measure the dissolved oxygen concentration in water. It is perfect for the field and for the laboratory as this plug-and-play probe requires no calibration, no filling solution, no warm-up time and no stirring. Recommended for High Schools and Universities.

The probe uses luminescent technology to provide fast, easy and accurate results, making it a terrific choice for biology, ecology and environmental science courses. Students can measure dissolved oxygen concentration in surface water or perform a wide variety of experiments to determine changes in dissolved oxygen levels which are one of the primary indicators of the quality of an aquatic environment.

Features:
• Plug-and-play technology–no filling solution, warm-up time, stirring, or calibration necessary
• Built-in temperature and pressure compensation
• Easy maintenance
• Switch setting to measure in units of mg/L or % saturation

The Optical DO Probe cap is warranted to be free from defects for a period of two years from the date of purchase. With proper use, the lifetime of the cap may be longer than two years.

Specifications:
• Range: 0 to 20 mg/L (or ppm), 0 to 100%
• Accuracy: ±0.1 mg/L below 10 mg/L, ±0.2 mg/L above 10 mg/L, ±1% of reading
• Response Time: 90% of final reading in 40 seconds
• 12-bit Resolution (LabQuest 2, LabQuest, LabQuest Mini, LabPro): 0.006 mg/L
• Temperature Compensation: automatic from 0–50°C
• Pressure Compensation: automatic from 228 mmHg to 1519 mmHg
• Minimum sample flow: none

Included:
• Vernier Dissolved Oxygen Probe
• User Manual
• Optical DO Probe Light Shield

The Vernier Optical Disolved Oxygen Probe requires a compatible interface and software to collect data.
Interface and software sold separately.
Educational use only:
Vernier and Kidwind products are designed for educational use. They are not appropriate for industrial, medical or commercial applications. Details
---
Warranty
Warranty: 5 years (2 years on membrane cap)

---

Dimensions

Package size (HxWxD): 83 x 102 x 381mm
Packed weight: 360g

Last edited 19th May 2022
---
Videos:

Vernier Optical DO Probe ODO-BTA Tech Tips




This product is used in teaching these Australian Curriculum codes:

ACSBL019 - Biodiversity and the interconnectedness of life - Describing biodiversity - Ecosystems are diverse, composed of varied habitats and can be described in terms of their component species, species interactions and the abiotic factors that make up the environment
ACSBL021 - Biodiversity and the interconnectedness of life - Describing biodiversity - In addition to biotic factors, abiotic factors including climate and substrate can be used to and classify environments
ACSBL029 - Biodiversity and the interconnectedness of life - Ecosystem dynamics - Models of ecosystem interactions (for example, food webs, successional models) can be used to predict the impact of change and are based on interpretation of and extrapolation from sample data (for example, data derived from ecosystem surveying techniques
ACSSU176 - Biological Sciences - Ecology - Ecosystems consist of communities of interdependent organisms and abiotic components of the environment; matter and energy flow through these systems

Click a curriculum code to see other products that relate.
&nbsp
Accessories / Spare Parts:
From
ODO-GRD - Vernier Optical DO Probe Metal Guard

$122.00

ODO-CAP - Vernier Optical DO Probe Replacement Cap

$131.00

CO2-BTL - Vernier CO2 / O2 Respiration Chamber

$11.00

BC-250 - Vernier BioChamber 250

$20.00

BC-2000 - Vernier BioChamber 2000

$49.00

ODO-LS - Vernier Optical DO Probe Light Shield

$11.00

ODO-SB - Vernier Optical DO Storage Bottle

$58.00

ODO-SC - Vernier Optical DO Storage Bottle Cap

$11.00

&nbsp
Works with:
From
LABQ2 - Vernier LabQuest 2 Data Logger and Interface

$835.00

LQ-MINI - Vernier LabQuest Mini Data Logger Interface

$398.00

LQ-STREAM - Vernier LabQuest Stream Wireless Data Logger

$610.00

LP - Vernier Logger Pro 3 Data Logging Software

$666.00

WQ-BOT - Vernier Water Quality Bottles with Stopper (Box of 8)

$62.00

&nbsp
Similar Products:
From
GDX-ODO - Vernier Go Direct Optical Dissolved Oxygen Probe

$811.00

GDX-CO2 - Vernier Go Direct CO2 Gas Sensor

$523.00

GDX-O2 - Vernier Go Direct O2 Gas Sensor

$476.00

DO-BTA - Vernier Dissolved Oxygen Probe

$556.00

O2-BTA - Vernier O2 Oxygen Gas Sensor

$467.00
Note: Prices do NOT include GST or freight