Classic Media 9 litre autoclave.


Enlarge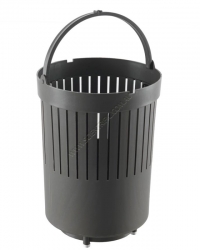 Media bucket.


Enlarge

Classic Media 9 litre autoclave.


Enlarge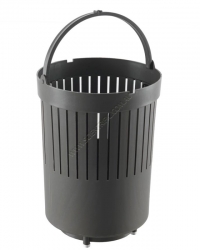 Media bucket.


Enlarge
Classic Media 9 litre Steam Steriliser-Autoclave
Order code: SC210047
| Purchase QTY: (Each) | 1+ | | | | |
| --- | --- | --- | --- | --- | --- |
| Scientrific's price | $2,143.00 | | | | |
| Educational special | $2,017.00 | | | | |
Note: Prices do NOT include GST or freight
9 LITRE AUTOCLAVE
A quality UK manufactured portable steam autoclave (steriliser) ideally suited to the education sector for the sterilisation of media and liquids. A removable plastic bucket makes it easy to stack media. The front panel has intuitive touch controls, LEDs provide cycle information. Supplied with a comprehensive User Manual.

Because domestic pressure cookers have no temperature or time controls they represent a serious risk if used incorrectly for sterilisation.
Problems associated with using domestic pressure cookers include:
•Ineffective sterilisation
•The risk of boiling dry if left unattended
•They are vulnerable to being knocked over if placed on a tripod or heated over a bunsen burner
•Without the benefit of a safety locking mechanism they can be opened prematurely while the temperature inside is still high enough for thermal shock to cause glass vessels to explode.

Classic Media Autoclaves remove these risks, ensuring:
•You protect your staff and pupils from the risk of injury
•Safe and easy sterilisation.

Classic Media Autoclaves:
•Are ideal for a variety of laboratory processes
•Will fit neatly on a work-bench
•Are easy to operate and are mains powered
•Are available in two sizes (9 and 12 litres)

An optional printer is available for quick and easy printed sterilisation reports.
---
Warranty
Warranty: 1 year

Last edited 18th Jan 2022
&nbsp
Accessories / Spare Parts:
From
SC279521 - Classic Media Steriliser-Autoclave Printer

$541.00

SC279505 - Classic Media Steriliser-Autoclave Printer Rolls Pack of 10

$95.00

SC219708 - Classic Media Steriliser-Autoclave Replacement 9L Basket

$91.80

SC219720 - Classic Media Steriliser-Autoclave Replacement 12L Basket

$156.60

SC219500 - Classic Media Steriliser-Autoclave Replacement Gasket for 9L or 12L

$56.00

SC216182A - Classic Media Steam Steriliser-Autoclave Replacement Handle

$36.10

SC219281 - Classic Media Steam Steriliser-Autoclave Replacement 10A Fuse (2)

$22.50

&nbsp
Similar Products:
From
SC210048 - Classic Media 12 litre Steam Steriliser-Autoclave

$2,413.00
Note: Prices do NOT include GST or freight