ACSSU115: Year 7 Earth and Space Sciences - Earth Moon Sun
Predictable phenomena on Earth, including seasons and eclipses, are caused by the relative positions of the sun, Earth and the moon
Related documents
We don't currently have any experiments or other documents for this Australian Curriculum topic.
This search is limited to Australian Curriculum codes only. Please click
here
to search the whole catalogue.
Displaying results page 1 of 1 |
3 results found.
---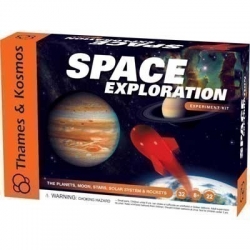 Space Exploration Experiment Kit
The Planets, Moon, Stars, Solar System & Rockets Blast off on a mission to explore outer space and the objects in it. Learn about rocket propulsion with balloons and chemically powered rockets. Build a telescope and star map to investigate the stars and constellations. Assemble ...
Order code: 662714


---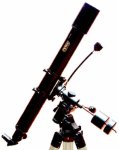 Telescope Refractor 1000mmx102mm
Type: REFRACTOR * With a big 102mm objective * 1000mm focal length * Equatorial mount * Finderscope 6 x 30mm * S10 AND S20 eyepieces * Aluminium tripod with tray Options include: camera adaptor, 12V motor drive, eyepieces and Barlow lens. A refractor tel...
Order code: SC6828

---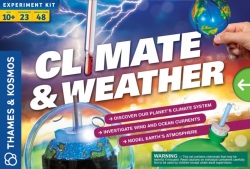 Climate and Weather
Discover Our Planet's Climate System The state of Earth's atmosphere affects us all, which explains why the weather is one of the most popular topics of conversation and scientific study. With 23 hands-on experiments, you can investigate specific weather phenomena as ...
Order code: 665006

Displaying results page 1 of 1 |
3 results found.