IEC Van de Graaff Upgrade Kit
Order code: PA4140-020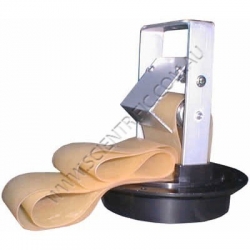 Enlarge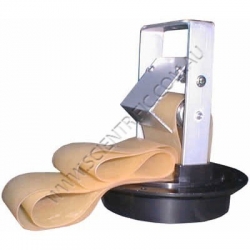 Enlarge
IEC VAN DE GRAAFF UPGRADE KIT

IEC Van De Graaff generator upgrade kit that suits both small and large models. The kit converts very old IEC models with a non-ball bearing upper pulley into a later model with ball bearings in the upper pulley. Also replaces the pulley mounting and combs. Easily fitted with directions.



Included:

• Top pulley with ball races and bracket assembly.

• Large moulded plastic collar for bracket assembly.

• Top comb fitted to bracket to receive charge from the belt.

• New joinless silicon charging belt.



Note: Very old models had a joined belt with a top pulley running in a slot or the top pulley shaft retained by rubber rings. The old joined belts had little tension on them and are no longer available. The new joinless belts have more tension on them, which can slow down or even burn out the motor unless the top pulley is upgraded to the roller bearing version.
NOTE: This is a genuine IEC product
We believe in supporting Australian industry and only sell genuine IEC products, we do NOT sell imported clones of IEC products.

Similar Products:
PA4145-001
IEC Van de Graaff Accessory - Hank of Hair on 4mm Plug
from
$19.60 plus GST
PA4146-001
IEC Van de Graaff Accessory - Neon Lamp
from
$27.50 plus GST
PA4147-001
IEC Van de Graaff Accessory - Faraday Pail
from
$20.70 plus GST
PA4148-001
IEC Van de Graaff Accessory - Plastic Rod with Conductive Coated Ball
from
$14.90 plus GST
PA4149-001
IEC Van de Graaff Accessory - Point Discharge Pin
from
$9.25 plus GST
PA4150-001
IEC Van de Graaff Accessory - Point Discharge Whirler
from
$16.20 plus GST
PA4151-001
IEC Van de Graaff Accessory - Vibrating Balls in Phial
from
$41.70 plus GST
PA4137-010S
IEC Van de Graaff Silicon Belt for all small 200kV models
from
$27.00 plus GST
PA4138-010S
IEC Van de Graaff Silicon Belt for all large 400kV models
from
$27.00 plus GST
PA4134-004
IEC Van de Graaff Ball S/S Large 250mm D
from
$129.00 plus GST
PA4137-005
IEC Van de Graaff Ball Stainless Steel 200mm Diameter
from
$108.00 plus GST
PA4137-012
IEC Van de Graaff Belt Drive for Motor New Style
from
$3.70 plus GST
PA4137-015
IEC Van de Graaff Comb New PCB
from
$9.20 plus GST
PA4137-021
IEC Van de Graaff Pin New Upper Ball Magnetic Retain
from
$8.00 plus GST
PA4138-005
IEC Van de Graaff Ball Stainless Steel 280mm Diameter
from
$169.00 plus GST
PA4140-006
IEC Van de Graaff Ball & Handle Discharge 80mm Diameter
from
$74.00 plus GST
PA4140-009
IEC Van de Graaff Tube Acrylic Large 400kV
from
$51.80 plus GST
PA4140-012
IEC Van de Graaff Pulley Top Shaft/Bearings all Models
from
$36.40 plus GST
PA4140-013
IEC Van de Graaff Pulley Bottom all Models
from
$32.60 plus GST
PA4140-015
IEC Van de Graaff Comb Old PCB
from
$9.20 plus GST
PA4140-021
IEC Van de Graaff Pin Old Upper Ball with Nut & Washer
from
$11.50 plus GST
PA4142-010
IEC Van de Graaff Speed Control Rheostat 25W
from
$41.40 plus GST
PA4143-003
IEC Van de Graaff Speed Control Electronic
from
$50.60 plus GST
PA4143-005
IEC Van de Graaff Tube Acrylic Small 200kV
from
$49.50 plus GST
PA4143-007
IEC Van de Graaff Ball Stainless Steel Discharge 80mm Diameter
from
$38.00 plus GST

Documents:
User Manual
IEC Van de Graaff Upgrade Kit