Molymod Zinc Blend Zinc Sulphide
Order code: MKO-125-45
| Purchase QTY: (Each) | 1+ | | | | |
| --- | --- | --- | --- | --- | --- |
| Base price | $44.50 | | | | |
| Scientrific's price | $38.30 | | | | |
Note: Prices do NOT include GST or freight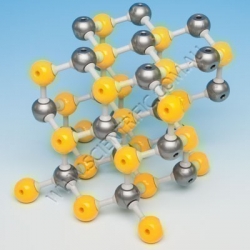 MKO-125-45


Enlarge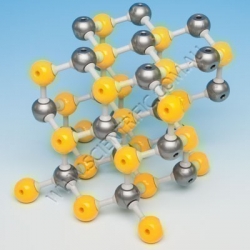 MKO-125-45


Enlarge
MOLYMOD ZINC BLENDE

Zinc Blende or zinc sulphide is a covalent lattice of alternate zinc and sulphur with the atom parts joined together to give a hexagonal network.

Supplied in a four compartment box with illustrated instructions, this kit contains 22 grey zinc 4 hole atoms and 23 yellow sulphur 4 hole atoms plus links to build a model of ZnS.



A quality, genuine Molymod® product fully compatible with all other genuine Molymod® products.

Similar Products:
MA-404-10
Molymod Metal Grey 4 Holes 23mm 109 Tetrahedral
from
$10.00 plus GST
MKO-101-45
Molymod Graphite
from
$37.40 plus GST
MKO-102-60
Molymod Buckminster Fullerene C60
from
$43.40 plus GST
MKS-103-24
Molymod Sulphur Three S8 Rings
from
$20.60 plus GST
MKO-104-30
Molymod Carborundum
from
$27.20 plus GST
MKO-123-26
Molymod Ice
from
$41.10 plus GST
MKO-124-36
Molymod Sodium Chloride
from
$37.70 plus GST
MKO-127-27
Molymod Sodium Chloride Larger Chloride Ions
from
$37.70 plus GST
MKO-126-66
Molymod Calcite Calcium Carbonate
from
$65.80 plus GST
MKO-133-30
Molymod Caesium Chloride 30 Atoms
from
$39.70 plus GST
MKO-136-84
Molymod Zeolite Single Sodalite Cage
from
$42.20 plus GST
MA-403-10
Molymod Sulphur Yellow 4 Holes 23mm 109 Tetrahedral
from
$10.00 plus GST