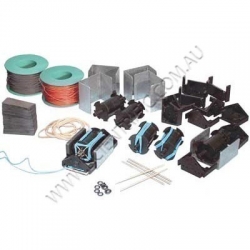 Components used in the EM2193-201 Hodson Motor Kits


Enlarge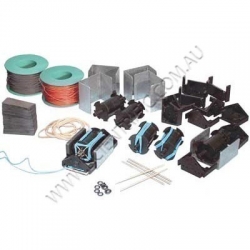 Components used in the EM2193-201 Hodson Motor Kits


Enlarge
IEC Electric Motor Kit Hodson Rubber Ring
Order code: PA2193-230

IEC HODSON MOTOR KIT RUBBER RING
A replacement rubber ring for forming the commutator for the EM2193-201 IEC Hodson Motor Kit.
The rings hold the bare ends of the rotor winding tightly to the central boss to form the commutator.
NOTE: This is a genuine IEC product
We believe in supporting Australian industry and only sell genuine IEC products, we do NOT sell imported clones of IEC products.
Last edited 1st Oct 2021

This product is used in teaching these Australian Curriculum codes:

ACSSU190 - Physical Sciences - Energy Conservation - Energy conservation in a system can be explained by describing energy transfers and transformations
ACSSU219 - Physical Sciences - Alternative Energies - Energy from a variety of sources can be used to generate electricity
ACSSU155 - Physical Sciences - Energy Forms - Energy appears in different forms, including movement (kinetic energy), heat and potential energy, and energy transformations and transfers cause change within systems
ACSSU182 - Physical Sciences - Energy Transfer - Energy transfer through different mediums can be explained using wave and particle models

Click a curriculum code to see other products that relate.
&nbsp
Works with:
From
EM2193-201 - IEC Electric Motor Kit Hodson Self Build

$42.00

&nbsp
Similar Products:
From
PA2193-210 - IEC Electric Motor Kit Hodson Magnet Only

$1.80

PA2193-211 - IEC Electric Motor Kit Hodson Roll of Wire Black

$5.20

PA2193-212 - IEC Electric Motor Kit Hodson Roll of Wire Red

$5.20

PA2193-220 - IEC Electric Motor Kit Hodson Rotor Shaft

$1.40
Note: Prices do NOT include GST or freight