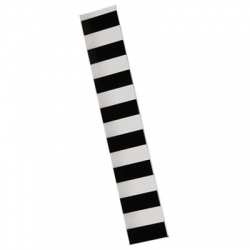 Enlarge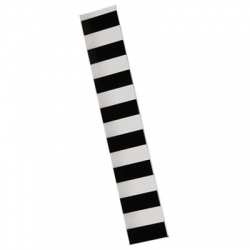 Enlarge
Vernier Picket Fence
Order code: PF
VERNIER PICKET FENCE
Vernier Picket Fences have eight opaque bars silk-screened directly onto clear plastic. The bars are spaced every 50mm so that each opaque bar is 25mm wide with 25mm between the bars.
Drop the picket fence through a photogate to obtain records of position, velocity and acceleration vs time or to measure g.

Note: Shipped with a protective backing (may be on both sides) that needs to be removed before use.
Educational use only:
Vernier and Kidwind products are designed for educational use. They are not appropriate for industrial, medical or commercial applications. Details
---
Warranty
Warranty: 5 year limited warranty

---

Dimensions

Product size: 63x3x338mm (WHD)
Package size (HxWxD): 6 x 64 x 381mm
Packed weight: 90g

Last edited 19th May 2022
&nbsp
Works with:
From
GDX-VPG - Vernier Go Direct Photogate

$221.00

VPG-BTD - Vernier Photogate

$122.00

&nbsp
Similar Products:
From
TAPE - Vernier Bar Tape

$12.00

PF-CART - Vernier Cart Picket Fence

$13.00

SPA - Vernier Ultra Pulley

$53.00
Note: Prices do NOT include GST or freight