IEC Electricity Kit Holder for D Cell
Order code: PA1763-060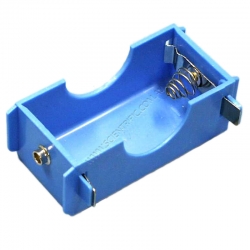 Enlarge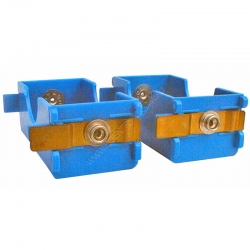 Two battery holders joined in parallel, series connection is also possible.


Enlarge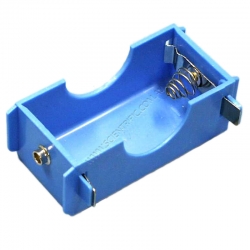 Enlarge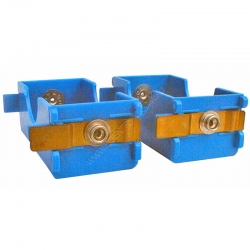 Two battery holders joined in parallel, series connection is also possible.


Enlarge
IEC ELECTRICITY KIT BATTERY HOLDER FOR D BATTERY
D sized battery holder compatible with the three EM1763 IEC Electricity Kits. The holders can be clipped to each other to form either series or parallel connections for the batteries.
NOTE: This is a genuine IEC product
We believe in supporting Australian industry and only sell genuine IEC products, we do NOT sell imported clones of IEC products.
&nbsp
Works with:
From
EM1763-001 - IEC Electricity Kit AC/DC Theory Standard Kit

$1,043.00

EM1763-010 - IEC Electricity Kit Advanced

$1,351.00

EM1763-020 - IEC Electricity Kit Advanced

$1,229.00

PA1763-040 - IEC Electricity Kit Capacitor 5uF Dual

$37.50

PA1763-050 - IEC Electricity Kit Capacitor 10uF Single

$37.50

PA1763-070 - IEC Electricity Kit Coils 300t for U/I Core

$51.80

PA1763-080 - IEC Electricity Kit Coils 600t for U/I Core

$50.00

PA1763-090 - IEC Electricity Kit Connector Block

$21.00

PA1763-110 - IEC Electricity Kit Cores Plain Iron

$18.40

PA1763-120 - IEC Electricity Kit Experiment Manual

$23.00

PA1763-130 - IEC Electricity Kit Iron Filings

$10.00

&nbsp
Similar Products:
From
PA1763-140 - IEC Electricity Kit Lamp Holder - MES

$30.00

PA1763-150 - IEC Electricity Kit Lamps 2.5V 12V MES in Vials

$16.00

PA1763-160 - IEC Electricity Kit Magnetism Demo Rectangular Coil

$43.00

PA1763-170 - IEC Electricity Kit Magnetism Demo Round Coil

$43.00

PA1763-180 - IEC Electricity Kit Magnetism Demo Spiral Coil

$49.50

PA1763-200 - IEC Electricity Kit Plotting Compasses 10 in Vial

$27.50

PA1763-210 - IEC Electricity Kit Potentiometer W/W 50 Ohms

$49.00

PA1763-220 - IEC Electricity Kit Resistor 50 ohm

$28.00

PA1763-230 - IEC Electricity Kit Resistor 100 ohm

$28.00

PA1763-240 - IEC Electricity Kit Resistor 500 ohm

$32.00

PA1763-250 - IEC Electricity Kit Switch 1 Way

$24.20

PA1763-260 - IEC Electricity Kit Switch 2 Way

$30.00

PA1763-270 - IEC Electricity Kit Thompsons Ring for Iron Core

$2.50

PA1763-280 - IEC Electricity Kit Wire Copper 100mx0.2mm

$8.00

PA1763-290 - IEC Electricity Kit Wire Fuse 50x0.05m

$9.20

PA1763-300 - IEC Electricity Kit Wire Resistance 100x0.2m

$10.40
Note: Prices do NOT include GST or freight