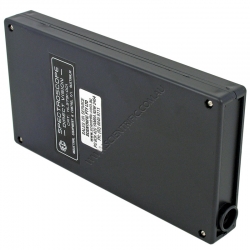 Viewing end.


Enlarge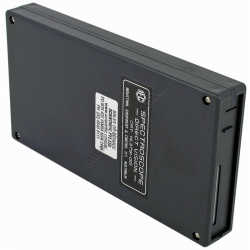 Diffraction Grating end.


Enlarge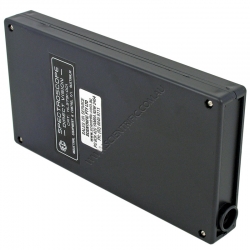 Viewing end.


Enlarge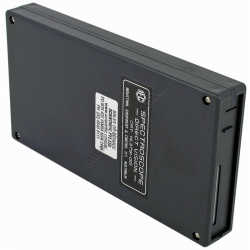 Diffraction Grating end.


Enlarge
IEC Spectroscope Plastic with Calibration Scale
Order code: HL3791-001

IEC PLASTIC SPECTROSCOPE WITH CALIBRATED SCALE
The IEC compact Direct Vision Spectroscope is a very useful device for separating the optical light components from a light source and measuring their wavelength in nanometres. An adjustable slit allows the light to enter the black chamber and the viewing eyepiece has a 600 line/mm grating.

The eye sees the incoming light split into its colours or wavelengths that appear to be deflected to the right hand side.
The coloured bands appear over a scale calibrated in nanometres (nm) with each digit on the scale representing 100nm.

The User Manual introduces the principles and explains Angstrom units, nanometres, the spectrum and much more.
NOTE: This is a genuine IEC product
We believe in supporting Australian industry and only sell genuine IEC products, we do NOT sell imported clones of IEC products.
---
Dimensions
Product size: 100x190x25mm (WHD)
Weight: 150g

This product is used in teaching these Australian Curriculum codes:

ACSPH138 - Revolutions in modern physics - Quantum theory - Atoms of an element emit and absorb specific wavelengths of light that are unique to that element; this is the basis of spectral analysis
ACSPH136 - Revolutions in modern physics - Quantum theory - On the atomic level, electromagnetic radiation is emitted or absorbed in discrete packets called photons; the energy of a photon is proportional to its frequency; and the constant of proportionality, Planck's constant, can be determined experimentally (fo
ACSPH139 - Revolutions in modern physics - Quantum theory - The Bohr model of the hydrogen atom integrates light quanta and atomic energy states to explain the specific wavelengths in the hydrogen spectrum and in the spectra of other simple atoms; the Bohr model enables line spectra to be correlated with atomic en

Click a curriculum code to see other products that relate.
&nbsp
Works with:
From
PA3791-020 - IEC Spectroscope Eyepiece Grating & Scale

$15.00

&nbsp
Similar Products:
From
V-SPEC - Vernier Spectrometer

$5,064.00

CH3792-001 - IEC Spectrometer Flame Emission with new software

$1,565.00

SC3650 - Student Spectroscope 25x115mm

$129.30

SC13387 - Spectroscope Direct Vision

$30.00
Note: Prices do NOT include GST or freight