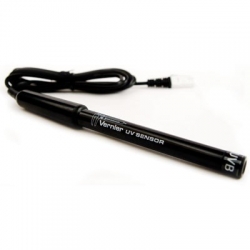 UVA and UVB sensors are visually similar


Enlarge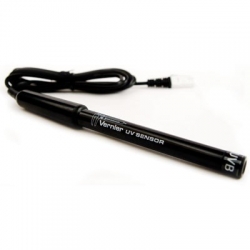 UVA and UVB sensors are visually similar


Enlarge
Vernier UVA Sensor
Order code: UVA-BTA

VERNIER UVA SENSOR
Have you ever wondered if you can get sunburnt on a cloudy day? Or whether those cheap sunglasses let ultraviolet light through? Investigate these issues and others with the new UVA and UVB Sensors from Vernier. Two different UV Sensors are available-one responds primarily to UVA radiation (approximately 320 to 390 nm) and another responds primarily to UVB radiation (290 to 320 nm).
You can perform the following kinds of experiments:

Compare ultraviolet transmission of various plastics and glasses.

Compare ultraviolet intensity on cloudy and sunny days.

Study the absorption of ultraviolet by sunscreen lotions and clothing.
Educational use only:
Vernier and Kidwind products are designed for educational use. They are not appropriate for industrial, medical or commercial applications. Details
---
Dimensions
Package size (HxWxD): 19 x 152 x 229mm
Packed weight: 80g

Last edited 19th May 2022

This product is used in teaching these Australian Curriculum codes:

ACSSU176 - Biological Sciences - Ecology - Ecosystems consist of communities of interdependent organisms and abiotic components of the environment; matter and energy flow through these systems

Click a curriculum code to see other products that relate.
&nbsp
Works with:
From
SC1093 - UV Beads Bag of Mixed Colours - Approximately 250

$10.00

&nbsp
Similar Products:
From
GDX-LC - Vernier Go Direct Light and Colour Sensor

$207.00

LS-BTA - Vernier Light Sensor - Lux Meter

$154.00

UVB-BTA - Vernier UVB Sensor

$265.00
Note: Prices do NOT include GST or freight