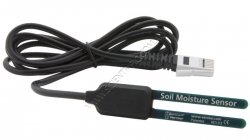 Enlarge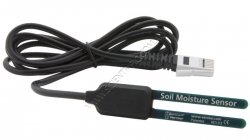 Enlarge
Vernier Soil Moisture Sensor
Order code: SMS-BTA

VERNIER SOIL MOISTURE SENSOR
The new Soil Moisture Sensor uses capacitance to measure the water content of soil. Simply insert this rugged sensor in the soil to be tested and the volumetric water content of soil is reported in percent. Use it to conduct experiments in ecology, environmental science, agricultural science, horticulture, biology and more.

Measure the loss of soil moisture over time due to evaporation and plant uptake.
Evaluate optimum soil moisture contents for various species of plants.
Monitor soil moisture content to control irrigation in greenhouses.
Enhance your Bottle Biology experiments.
Educational use only:
Vernier and Kidwind products are designed for educational use. They are not appropriate for industrial, medical or commercial applications. Details
---
Dimensions
Package size (HxWxD): 19 x 127 x 203mm
Packed weight: 70g

Last edited 19th May 2022

This product is used in teaching these Australian Curriculum codes:

ACSSU176 - Biological Sciences - Ecology - Ecosystems consist of communities of interdependent organisms and abiotic components of the environment; matter and energy flow through these systems

Click a curriculum code to see other products that relate.
&nbsp
Similar Products:
From
SC2285 - Digital Moisture Meter

$32.00
Note: Prices do NOT include GST or freight